SAQ transmission of May 1st, 2018
by Alberto I2PHD
This time SAQ was received using the Airspy HF+ SDR receiver.
The audio of the transmission can be heard here
The Airspy HF+ was fed from an untuned loop preamplifier, with maybe too much amplification.
This made almost mandatory to use a low pass filter to clean the band, as shown in this photo.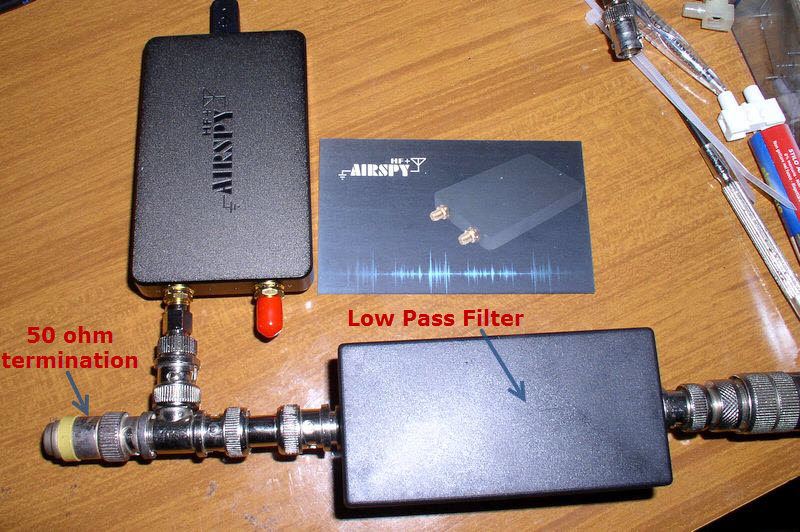 This is the schematic of the low pass filter :

And this is its Bode plot :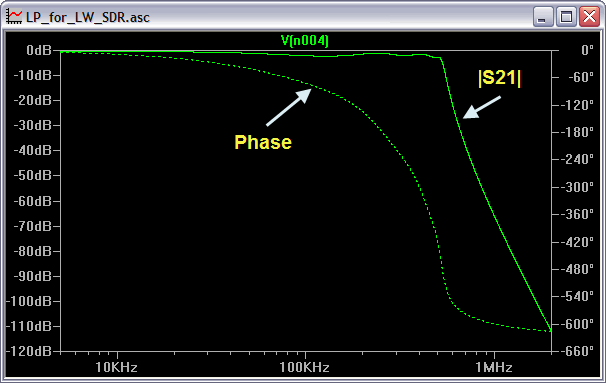 A visual excerpt of the audio signal as received by the DUO :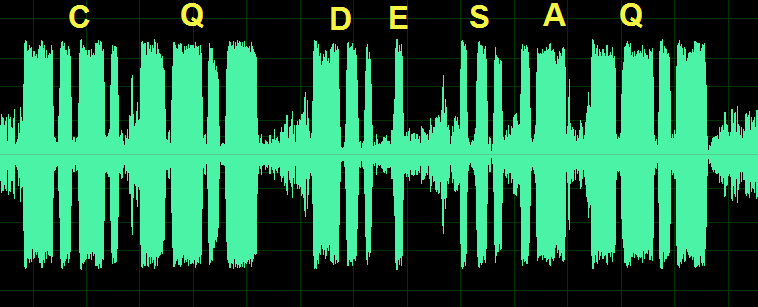 73 Alberto I2PHD